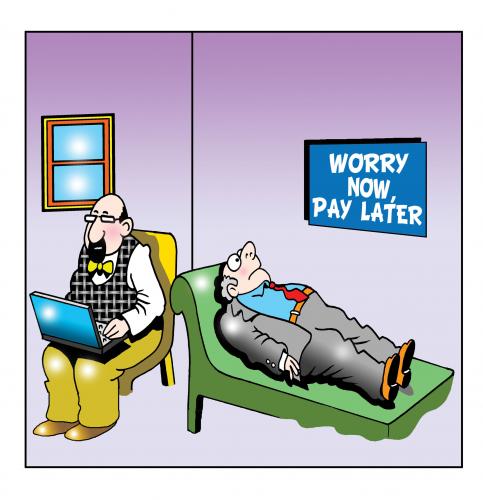 Finally, things are starting to settle down a bit and my case of shingle is slowly disappearing. Seems to be more sore and aggravating as it's healing that when I first contacted them.
Now I've got a case of scanxiety as I await the results of both the Ultrasound I had on Tuesday to look at my right kidney area for a possible kidney stone. As for the C/T scan it was ordered by my medical oncologist Dr. Kanjeekal after my Dietitian Donna Danelon reported my weight loss which was rather rapid and out of character for me.
The way this all came about was that I was at the Cancer Centre for an appointment with my favorite social worker Nancy Hannon. I was in the lobby at the centre making myself a cup of coffee when my primary nurse Debbie came up behind me and gave me a poke, and said that I looked like was loosing a lot of weight. I told her I was not trying and that yes I did notice something was going on as I had to make a couple of new holes in my belt. She asked if anything unusual was going on, I said other than the shingles not really, I do have a loss of appetite.
I described it to her as best I could, and that is I just don't feel that hungry and that it's like I feel full all the time but haven't eaten anything to make me feel full, weird but that's how it's happening. I would say that at least 3 to 4 nights a week all I eat for dinner is a bowl of cereal and that seems to keep me full.
So between my dietitian and my primary nurse telling Dr. Kanjeekal about this she ordered a C/T to see if anything might be going on. I know something is going on as my stomach is always "gurgling" to the point I can hear it at times when I'm lying down. Not sure what that is about. I do take a lot of medications, however I do take a stomach pill to help that.
Now with the Ultrasound and the C/T out of the way the usual scanxiety has kicked in and I'm taking Ativan again to help with the stress and nerves. This node on my right jawline still seems to be getting bigger and bigger, my nurse had noted that to when she felt it there in the lobby, she said she would mention that to the doctor as well.
The waiting always seems to be the hardest part, the hospital is obviously understaffed with regard to radiologists. Taking up to two weeks most times to get scan results.Doctors obviously know that patients go through a lot of anxiety as we wait for results, so you'd think they would do something about that to get more radiologists in there to interpret the scans and write the reports. But with all the cutbacks in health care here in Ontario that is wishful thinking!
I am still waiting for a call with the appointment to see my oncologist to go over the scan results. I'm guessing nothing will turn up, and just can't figure that out as I'm sure something is going on in there. Time will tell.
This weekend is also the start to Summer-fest here in Windsor, and hoping to get out to a few of the events going on. The tall ships will be in Amherstburg and will pass through Windsor as well. The annual Target Fireworks on the river is on the 25th and we will watch from our balcony and avoid all the chaos of traffic and people downtown, it always packs in a million plus between the Detroit and Windsor waterfronts.
This could very well be our last fireworks as Detroit with it's financial woes is saying they can no longer cover the extra $700,000.00 for police coverage for the event. It will be a sad day indeed if that actually happens. Most are hopeful a corporate sponsor might come on board to help cover that cost. These fireworks have been an annual event ever since I can remember, right back to my early childhood.
I will wrap this up as it's Relay for Life day for us here in Windsor/Lasalle and Brenda and I will be attending as I will once again be taking part in the survivors lap which starts off the event. The also hold a survivors dinner so we will be out there for that as well. I'll be posting photo's from the Relay should I not forget to bring the camera! That wouldn't be a first.
Me, My Radiation Oncologist Dr. Schneider and Brenda
Relay 2010
Take care and will update as it comes!